For an update on sovereign oil hedging activities, see the following article: A New Look At Sovereign Oil Hedging Strategies.
While many are of the opinion that large oil producing countries, via their NOCs (national oil companies), are the "price makers" of the oil market, one could argue that many of them don't necessarily see it they way, as evidenced by the fact that many sovereigns actively hedge their oil price risk or are thinking about doing so. To list a few examples:
Qatar Energy Ministry Studying Oil Hedging
Mexico Arranges Oil hedges For 2012
Ecuador May Buy Oil Hedge Against Drastic Drop in Prices
So why do sovereign states engage or even consider engaging in oil hedging? Take Ecuador as an example, whose revenue from oil exports equates to nearly 25% of the country's GDP, who "Wants to guarantee prices don't drop too low to ensure enough funds to continue financing budgeted public works projects." One could easily argue that the reasoning behind Mexico's oil hedging program is of a similar nature. Despite the well known fact that Mexico's oil reserves are declining (possibly to become a trend of the past based on recent announcements), as recent as five years ago, revenue from Mexico's (PEMEX) oil production was believed to be approximately 8% of the country's gross domestic product.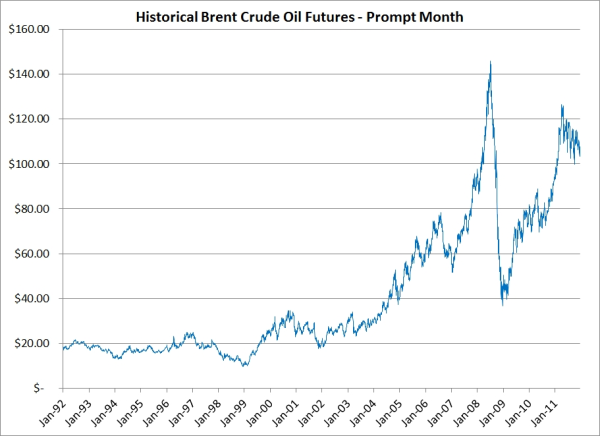 On the other side of the coin, in many parts of the developing world, where fuel prices are often highly regulated, the fuel industry often government owned or controlled and oil often has to be imported, fuel hedging programs are also becoming more prevalent. To name a few examples:
Air China Gets Green Light on Fuel Hedging
Ghana Opts for Hedging - Oil Prices to be Stabilized
Panamanian Cabinet Resolution #221 (Authorization to Hedge Fuel)
Even the US Department of Defense has brought it's "Fuel Hedging Task Group" back to life.
Whether producers or consumers, here's hoping that all sovereigns which are engaged in oil hedging or are considering it, have a sound and well implemented risk management policy. Otherwise we're likely to encounter headlines similar to that of Sri Lanka's oil hedging losses, which were reportedly the result of Ceylon Petroleum (the national oil company of Sri Lanka) being short a put option (via a costless collar) when oil prices collapsed in 2008, no thanks to a few shortsighted opinions that oil prices couldn't possibly decline by much given the prolonged bull market that began in 2002.
UPDATE: On 1/31/12 Mexico announced that it's 2012 oil hedging program covers 211MM BBLs at $85/BBL. For more see Mexico reveals $85 a barrel oil hedge from the FT.